PINK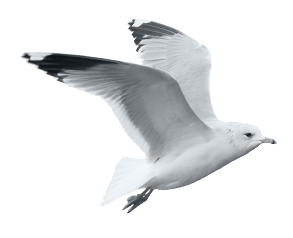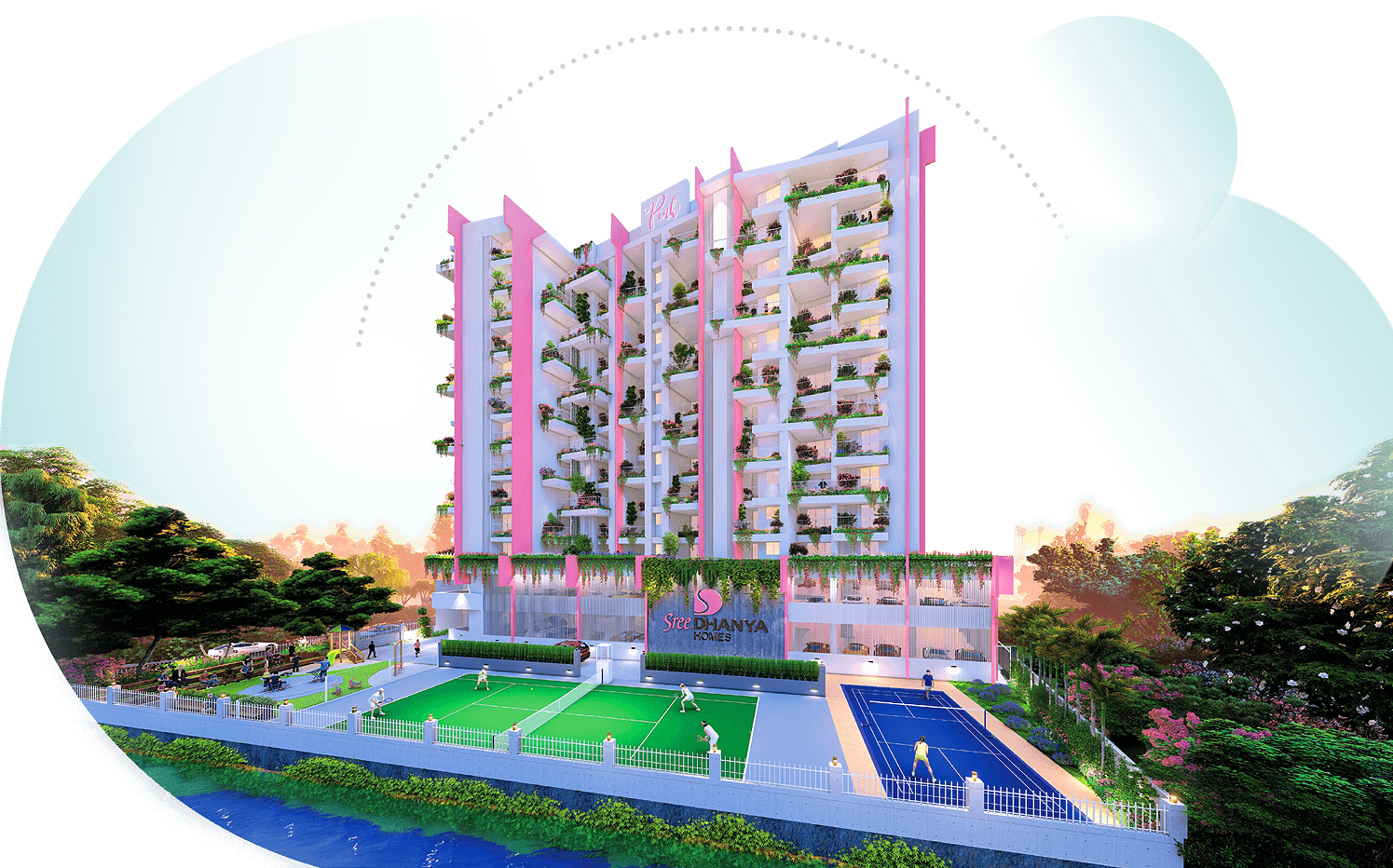 Pink
BY SREEDHANYA HOMES
ESSENCE OF WOMEN EMPOWERMENT
2&3 BHK APARTMENTS – NH BYPASS NEAR LULU MALL
Pink – Thiruvananthapuram's first ever exclusive 2 & 3 BHK premium apartment, stands tall as a monument of women empowerment and their creative contributions in almost every strategic area of its construction. A class apart in living space, ushering in superior amenities including open space with greenery, outdoor sports zone and area for private farm in each apartment, Pink is conceived in 12 floors being built in 88 cents of land, allowing easy access to airport, railway station, malls, IT Park, prominent hospitals and other everyday facilities.
Being conceived with women participation in every vital area, including security, The Pink imbues the essence of women empowerment.
HIGHLIGHTS
LOCATION
Close to the city and yet away from its din, PINK is being built at Venpalavattom. Just a few minutes drive accords access to the city centre, international airport, railway station, prominent hospitals, malls, IT Park and business establishments for everyday purchases.
SQ FOOT AREA
1145 Sq.Ft. to 1972 Sq.Ft.
UNITS
12 floors of 2&3 BHK Apartments
Multi-purpose recreation hall with indoor games
AC gym
Women's club
Creche
Yoga area
Open party area
Common toilet and maids changing room on every floor
Driver's room
Caretaker's room
24 Hours generator backup
Plush double heighted lobby
Badminton court
Tennis court
Net cricket with bowling machine
Amphitheatre
Kid's play area
Swimming pool
Kid's pool
Waste management system
Sanitary pad disposer
SECURITY FEATURES
Round the clock security
CCTV surveillance
Access controlled Movement
Video door phone
Keyless entry main door
Automated gate
ECO FEATURES
Landscaped greenary
Rainwater harvesting
Solar panels
Electric car charging provision
Structure
Deep pile foundation complying with seismic zone 3. RCC frame structure with brickwork or concrete block partitions. Concrete grade and Steel grade as per structural consultant's advice.
Flooring, Tiling & Railings
Main entrance lobby, Lift lobby and Lift fascia (wall & floor) using Granite/ Vitrified Tile.
Staircases using Granite / Vitrified Tile flooring with hand railing using SS / MS as per architect's design.
Car Park Area: Grano flooring with grooves.
Living Dining 80X80 cm Premium verified tiles
Make:  Make: Johnson/Kajaria/ Keramica/ Equivalent
Kitchen: 60cm X 60cm premium Vitrified Tiles for the flooring and  Black Granite for kitchen top.
All Bed Rooms: verified tiles 80×80 cm
Make: Johnson/Kajaria/ Keramica/ Equivalent
All Bed room Toilets: Designer ceramic tile concepts 30cm X 30cm for floor and 60cm X 30cm for walls up to false ceiling height.
Make: Johnson/Kajaria/ Keramica/ Equivalent
Balconies / Open Terraces / Decks : Rustic / antiskid / ceramic tiles 30cm X 30cm
Sanitary & Plumbing
Sanitary fittings will be Duravit/ Kholer/ AmericanStandard /Vitra/ Equivalent.
EWC wall-hung model Vitra/ Kholer/ AmericanStandard / Equivalent
All Sanitary wares shall be of white colour.
Sanitary wares for servants if provided, toilet shall be using CERA/ Hindware/ Equivalent.
Concealed flushing system of GEBERIT / GROHE for Bed room toilets.
Faucets: For all the bed room toilets will be single lever concealed diverters CP fittings, heavy body metal fittings
Make: Vitra/American Standard / Kholer or Equivalent.
Counter mounted/Wall mounted single lever faucet will be provided for wash Basins in Kitchen and utility area sink
Make: Vitra/American Standard / Kholer/Equivalent
Plumbing: All water supply lines shall be in ISI marked CPVC/ASTM
Make: Supreme/equivalent.
Drainage lines and storm water drain pipes shall be in PVC/ASTM.
In Kitchen Stainless Steel Sink double bowl with drain board
Utility Area: Stainless steel sink without drain board
Make: Franke/ Reginox/ Equivalent
Doors & Windows
Main Door shall be pre-hung engineered wood with veneer finish
Window shutters will be of UPVC/Aluminum/equivalent
All internal doors expect bathroom doors shall be pre-hung with laminate/mica finish.
Bathroom Doors shall be pre-hung with WPC frames and laminate shutter with lipping
Hardware: All hardware shall be in S.S.finish.
Locks of mortise style
Make:Doorset/ Yale /Godrej /Equivalent.
Entrance door shall have hardware such as, Magic Eye, Safety Chain, Door Stopper.
Main door is digital lock with access card
Make: Yale/Godrej/Doorset/Equivalent.
Electrical
Concealed copper wiring with modular plate switches, centralized cabling system for all electrical and communication requirements
Make: FINOLEX / V-GUARD / HAVELLS/RR CABLE/BONTON /Equivalent
Switches: All switches shall be MK /Schneider/Legrand/Equivalent.
Generator: Automatic Changeover to Generator supply for common Lights and Lifts. Power backup for designated points inside of each flat
Make:Cummins/Kirloskar/ Equivalent.
Light fixtures for the Common areas shall be provided.
Adequate ELCB and MCB shall be provided in each apartment
Make: SIEMENS / HAVELLS/ Equivalent.
Provision for telephone and Internet shall be provided in the Living room and Master Bed room. Provision for Cable TV / DTH shall be provided in the Living and Master Bed room.
Air Conditioning provision shall be given in all bedrooms and Living area.
Gas Supply
Reticulated gas supply with individual meters will be provided.
Paint Finishes
Premium emulsion paint shall be applied for the ceiling and interior walls of the apartments excluding Utility and Services.
Make: Asian/Jotun/Dulux/Equivalent
Internal Walls: Acrylic / cement based Putty with Premium emulsion paint.
Make: Asian/Berger/Jotun/Equivalent
External Walls: Exterior emulsion paint
Make: Asian/Jotun/Dulux/Equivalent
Elevators
Elevators: High Speed lift shall be provided as per the Govt. norms in each core with automatic doors
Make:KONE /Mitsubishi/ SCHINDLER or Equivalent.
ARD (Automatic Rescue Device) and Access Control Device shall be installed in the passenger lift as a premium feature.
Waste Management: Incinerator/Biobin /Equivalent
Car Wash Bay: Designated Bay with water supply.
PROJECT STATUS REPORT OF PINK BY SREEDHANYA AS OF 06.05.2023
RCC FOR ROOF TERRACE SLAB – 100% COMPLETED
RCC COLUMN TERRACE FLOOR TO WATER TANK BASE SLAB-100% COMPLETED
FORM WORK FOR WATER TANK FLOOR/ASSOCIATION HALL ROOF SLAB -100% COMPLETED
STEEL WORK FOR WATER TANK FLOOR/ASSOCIATION HALL ROOF SLAB-100% COMPLETED
BLOCK WORK 2ND ,3RD, 4TH, 5TH 6TH 7TH 8TH 9TH 10TH &11TH FLOOR – 100% COMPLETED
BLOCK WORK 12TH FLOOR – 70% COMPLETED
CEILING PLASTERING – 2ND,3RD,4TH, 5TH 6TH, 7TH,8TH 9TH,10TH, 11TH & 12TH FLOOR – 100% COMPLETED
INSIDE WALL PLASTERING – 84 OUT OF 95 APARTMENTS COMPLETED
EXTERNAL WALL PLASTERING – 50% COMPLETED
WALL TILING – 44 OUT OF 95 APARTMENTS COMPLETED
FLOOR TILING – 7 OUT OF 95 APARTMENTS COMPLETED
WALL PUTTY WORK – 42 OUT 95 APARTMENTS COMPLETED
WATERPROOFING OF TOILETS – 61 OUT OF 95 APARTMENTS COMPLETED
WIRING COMPLETION – 24 OUT OF 95 APARTMENTS COMPLETED
INTERNAL PLUMBING – 79 OUT OF 95 APARTMENTS COMPLETED
BALCONY HANDRAIL FIXING – 80 OUT OF 95 APARTMENTS COMPLETED
PROJECT STATUS REPORT OF PINK BY SREEDHANYA AS OF 18.03.2023
RCC FOR 11TH FLOOR ROOF SLAB – 100% COMPLETED
RCC COLUMN 12TH TO TERRACE FLOOR-100% COMPLETED
FORM WORK FOR 12TH FLOOR ROOF SLAB -90% COMPLETED
STEEL WORK FOR 12TH FLOOR ROOF SLAB-70% COMPLETED
RCC FOR 12TH FLOOR ROOF SLAB-60% COMPLETED
2ND ,3RD, 4TH, 5TH 6TH 7TH 8TH 9TH 10TH &11TH FLOOR BLOCK WORK- 100% COMPLETED
CEILING PLASTERING- 2ND,3RD,4TH 5TH  6TH, 7TH,8TH 9TH,10TH & 11TH FLOOR-100% COMPLETED
CEILING PLASTERING-12TH FLOOR- 30%COMPLETED
INSIDE WALL PLASTERING- 72 APT OUT OF 95 APT COMPLETED
EXTERNAL WALL PLASTERING -25% COMPLETED
WALL TILING – 32APT OUT OF 95 APT COMPLETED
FLOOR TILING- 5 APT OUT OF 95 COMPLETED
WALL PUTTY WORK – 29APT OUT 95 APT COMPLETED
WATERPROOFING OF TOILETS-42 APT OUT OF 95 APT COMPLETED
PROJECT STATUS REPORT OF PINK BY SREEDHANYA  AS ON 02.02.2023
RCC FOR 11H FLOOR ROOF SLAB – 100% COMPLETED
RCC COLUMN 12TH TO TERRACE FLOOR – 60% COMPLETED
FORM WORK FOR 12TH FLOOR ROOF SLAB – 30% COMPLETED
STEEL WORK FOR 12TH FLOOR ROOF SLAB – 10% COMPLETED
2ND ,3RD, 4TH, 5TH 6TH 7TH 8TH &9TH FLOOR BLOCK WORK – 100% COMPLETED
CEILING PLASTERING – 2ND, 3RD, 4TH, 5TH, 6TH, 7TH, 8TH & 9TH FLOOR – 100% COMPLETED
CEILING PLASTERING -10TH FLOOR – 60% COMPLETED
INSIDE WALL PLASTERING – 55 APTs OUT OF 95 APTs COMPLETED
INSIDE WALL PLASTERING – 55 APTs OUT OF 95 APTs COMPLETED
WALL TILING – 7 APTs OUT OF 95 APTs COMPLETED
FLOOR TILING- 2 APTs OUT OF 95s COMPLETED
WALL PUTTY WORK – 18APTs OUT OF 95 APTs COMPLETED
PROJECT STATUS REPORT OF PINK BY SREEDHANYA  AS ON 20.12.2022
RCC FOR 10H FLOOR ROOF SLAB – 100% COMPLETED
RCC COLUMN 11TH TO 12TH FLOOR-60% COMPLETED
FORM WORK FOR 11TH FLOOR ROOF SLAB -50% COMPLETED
STEEL WORK FOR 11TH FLOOR ROOF SLAB-20% COMPLETED
2ND ,3RD , 4TH, 5TH 6TH &7TH FLOOR BLOCK WORK- 100% COMPLETED
CEILING PLASTERING- 2ND,3RD,4TH 5TH  6TH, 7TH &8TH FLOOR-100% COMPLETED
CEILING PLASTERING-9TH FLOOR- 56 %COMPLETED
INSIDE WALL PLASTERING- 38 APT / OUT OF 95 APT COMPLETED
EXTERNAL WALL PLASTERING -15% COMPLETED
WALL TILING STARTED IN SAMPLE FLAT
WALL PUTTY WORK – 8 APT/ OUT 95 APT COMPLETED